I started this new thing called Top Ten Tuesday last week and since I thought it was pretty fun to do I'm obviously going to do it again. This time I'm even doing it on the correct weekday. 😀
This week's theme for the list is – Ten Books To Read If You Like This Super Popular Book/Author-list and it's hosted by The Broke and the Bookish.
Basically this means I'm going to recommend some books for you to read. In case you like mysteries and have recently enjoyed the Norwegian author Jo Nesbø, because I certainly have, this is the post for you!
Clicking the active link on the name and the author of the book will open up in the corresponding page on Goodreads.com.
1 – The Girl With the Dragon Tattoo by Stieg Larsson: It's a good one! If you have not read it yet do it now! Just do it!
2 – Déjà Dead by Kathy Reichs: The TV series Bones is based on books by Kathy Reichs and this is the first one with Temperance Brennan and company.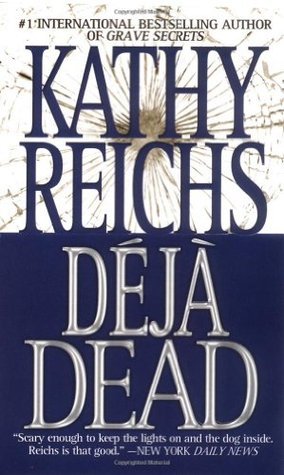 3 – Grave Sight by Charlaine Harris: This one is like a mixture of of mystery fantasy and crime. I love it!
4 – My First Murder by Leena Lehtolainen: This is the first book of a series and it's originally Finnish. As I recall this is the first crime/mystery series I've ever read.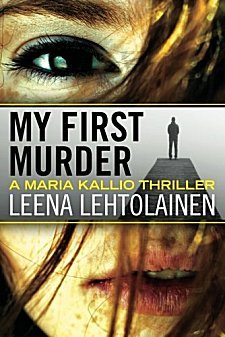 5. Valkoinen Varjo by Katariina Souri: I'm sorry for all of you non-Finnish speaking people, but this one has not been translated yet. If it ever gets translated into a language you understand be sure to take a look. It's the first book of a trilogy and I'm anxiously waiting for the next one to come out before Christmas.
6 – Snow Angels by James Thompson: This is a book set in northern Finland by an American author. I first read it out of interest to see how a foreign author describes Finland. I was not disappointed.
7 – Fear The Worst by Linwood Barclay: I read this a while ago and all I remember that I really did fear the worst. I think I might read this one again myself.
8 – Mr. Penumbra's 24 Hour Bookstore by Robin Sloan: I originally read this recommended by a book club on Goodreads. At first I thought it was weird as s'it, but it was actually a really good and entertaining book.
The last books are recommendations by my husband. He loves mystery books and doesn't read mush else, (except Lord of the Rings at least once a year). I'm planning to read these two someday though.
9 – The Black Dahlia by James Ellroy: The Husband says that the whole L.A. Quartet series is awesome and everyone should read it! Start with this one. It's the first one.
10 – Tinker, Tailor, Soldier, Spy by John le Carré: The husband read this after he had seen the movie and has read this one at least three times after that. He loves the book!
I hope you enjoy these books! Me and my husband have! If you've read any read-worthy mysteries or crime books lately, please leave recommendations in the comments. I can never get enough of good mysteries!
Have an awesome Tuesday!
Inkeri